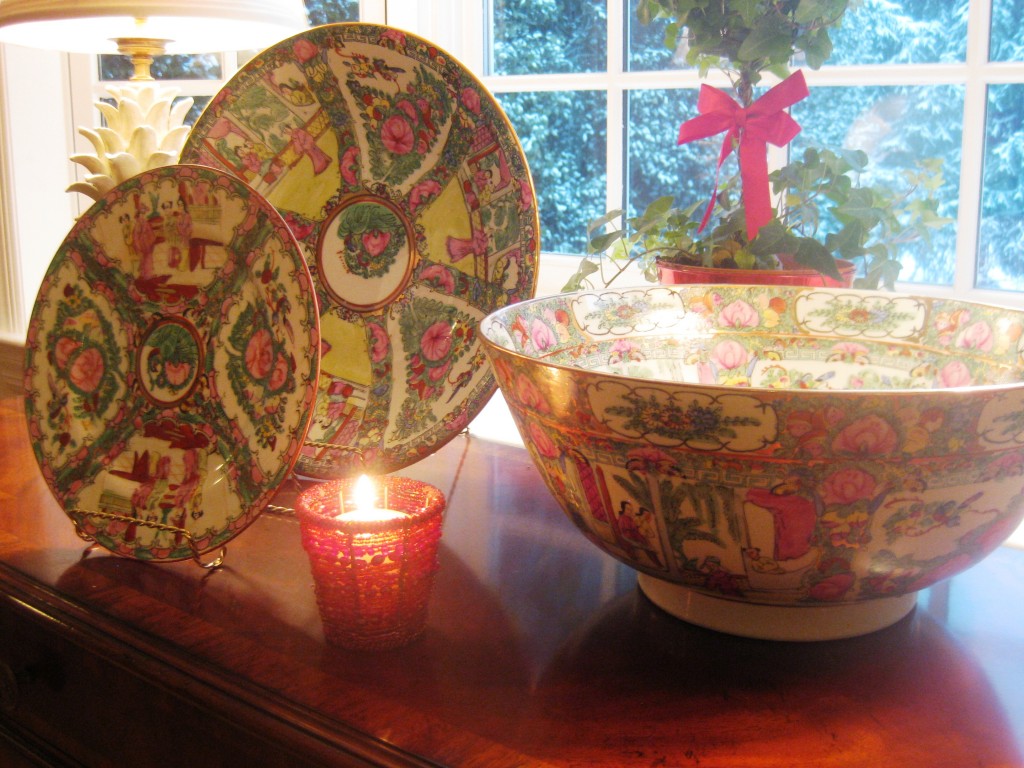 With the Chinese New Year around the corner, I thought it would be a perfect time to take out my Asian treasures. I love the fact that Asian-inspired decor is so versatile-working equally well with contemporary and traditional style rooms. Although I have not accumulated enough Asian porcelain for a full tablescape (yet), I have found a few select pieces that I have used decoratively in my dining room and living room. This large bowl and plate came as a pair from Harding Gallery and I picked up this smaller plate at La Marche de Puces in Paris a few years ago. The distinctive pattern is called Rose Medallion.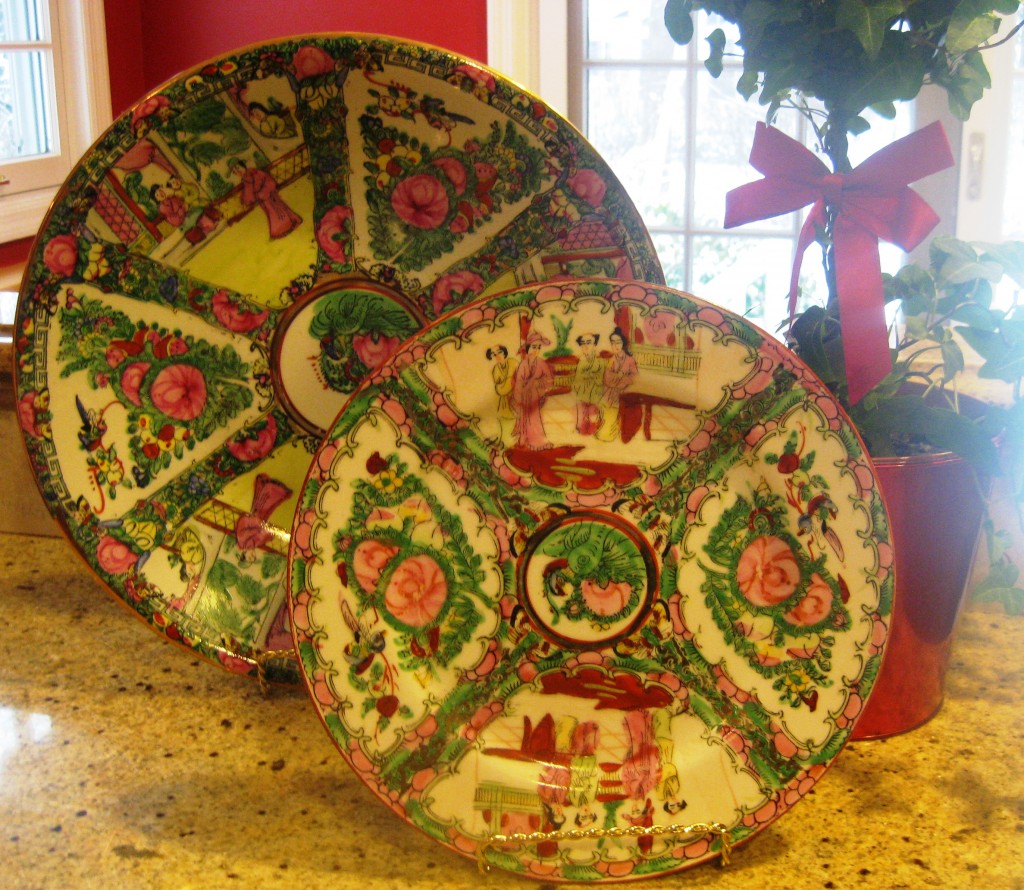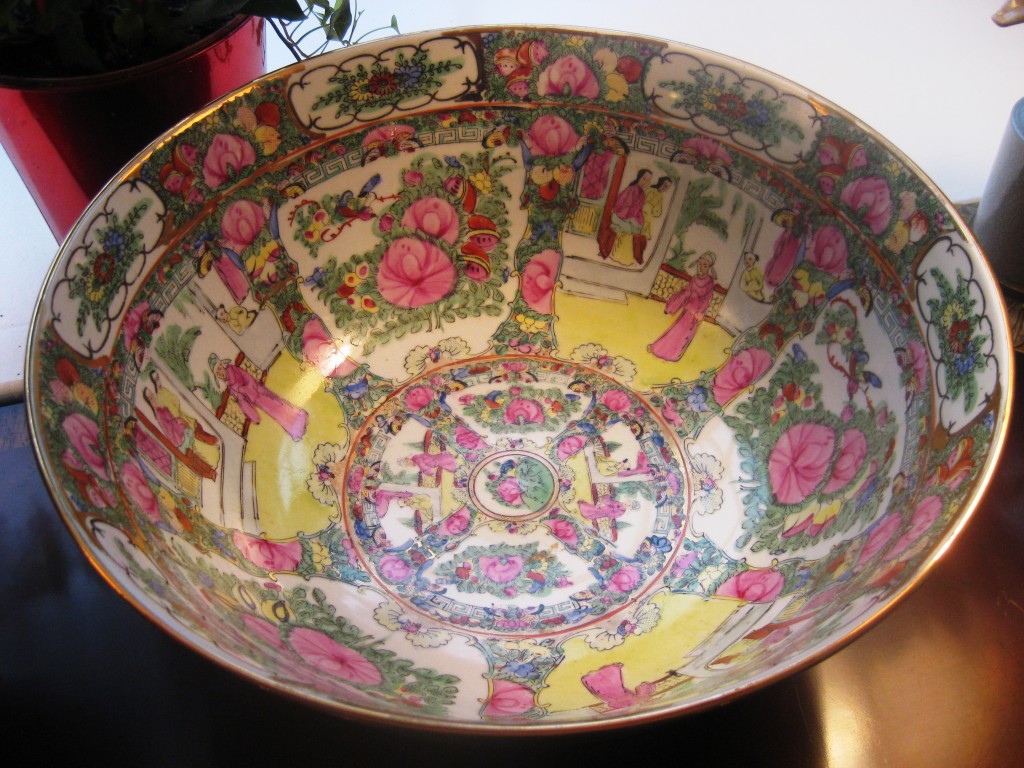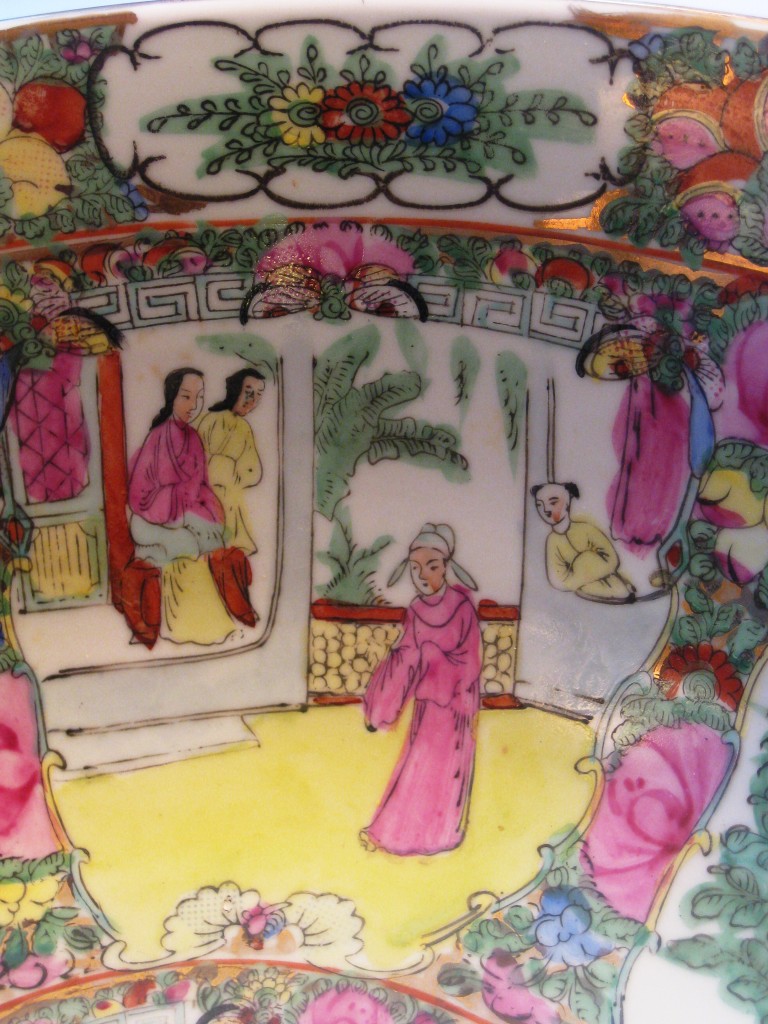 I researched the origin of these pieces and here is what I found:
Starting in the 17th century, European demand for porcelain (china) from China was so strong that large quantities were made exclusively for export. The exports originally were mostly to Europe, but eventually the United States was a major customer. Most of these were made between the years 1840 and 1880 exclusively for export. In the mid-1800s one of the patterns developed for export was Rose Medallion. It was a hit in Europe and production increased. Enough Rose Medallion was made so that it is not difficult to find, but larger and more unusual pieces are more rare and valuable.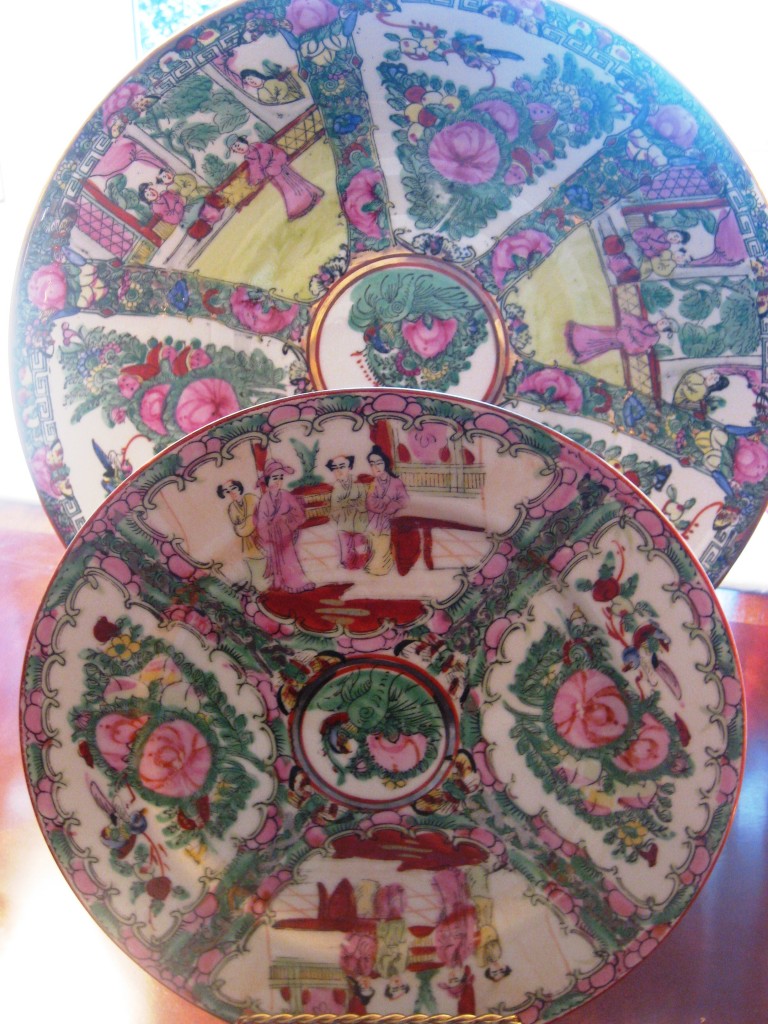 The appearance of Rose Medallion china is quite distinctive such that it can often be spotted across a room. In the center is a medallion that contains either a peony or a bird. Radiating out from the medallion are panels, usually four or six. The panels have a background of peonies or leaves and in the foreground are birds and possibly people. Separating the panels are scrollwork vines, and flying "Fu" bats, a symbol for good luck and happiness. Greens and pinks are the dominant colors. Higher quality Rose Medallion will exhibit the use of gold to highlight details and finer, more realistic details on the birds, vines and butterflies and oftentimes have no markings on the bottom. In comparing different pieces, the pieces of better quality have more exquisite details inside the medallions.
In 1890, the McKinley Tariff Act was passed by the U.S. Congress and imposed a tax on imports. Part of the law required that all imported items have marks for nation of origin. Therefore, after 1890, the word "China" was put on the bottom of Rose Medallion items. Around 1915 this was changed to "made in China." This was a helpful clue to determine that my large bowl and plate-which are unmarked-are likely dated mid to late 19th century-1800s.
Sources: Gotheborg and Blue Ridge Now.
If you are interested in collecting antique Chinese porcelain, I found a similar bowl currently for sale at Ruby Lane.