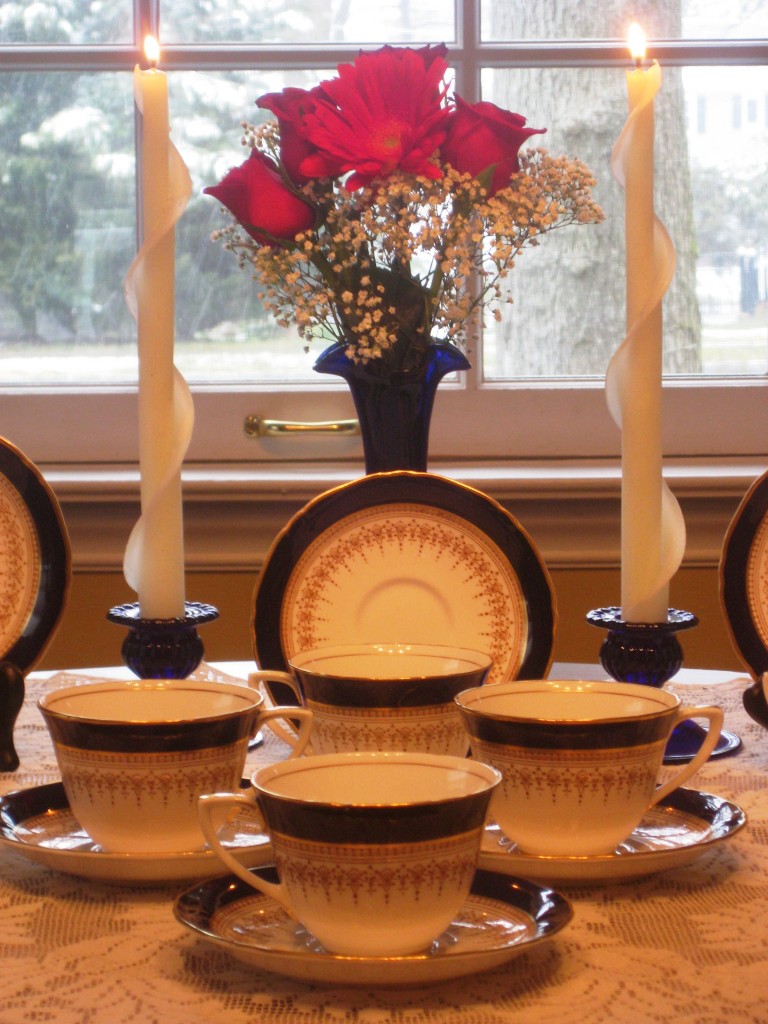 I have become hooked on cobalt blue-I think it is so rich and elegant. This fine English bone china was produced by the Royal Worcester porcelain factory which is the oldest, continuously operating, english porcelain factory still in production today. This pattern is called Regency and has been produced in various colors. The markings on the underside of the pieces date this set around 1956-1958. Source: Figurines-Sculpure.com.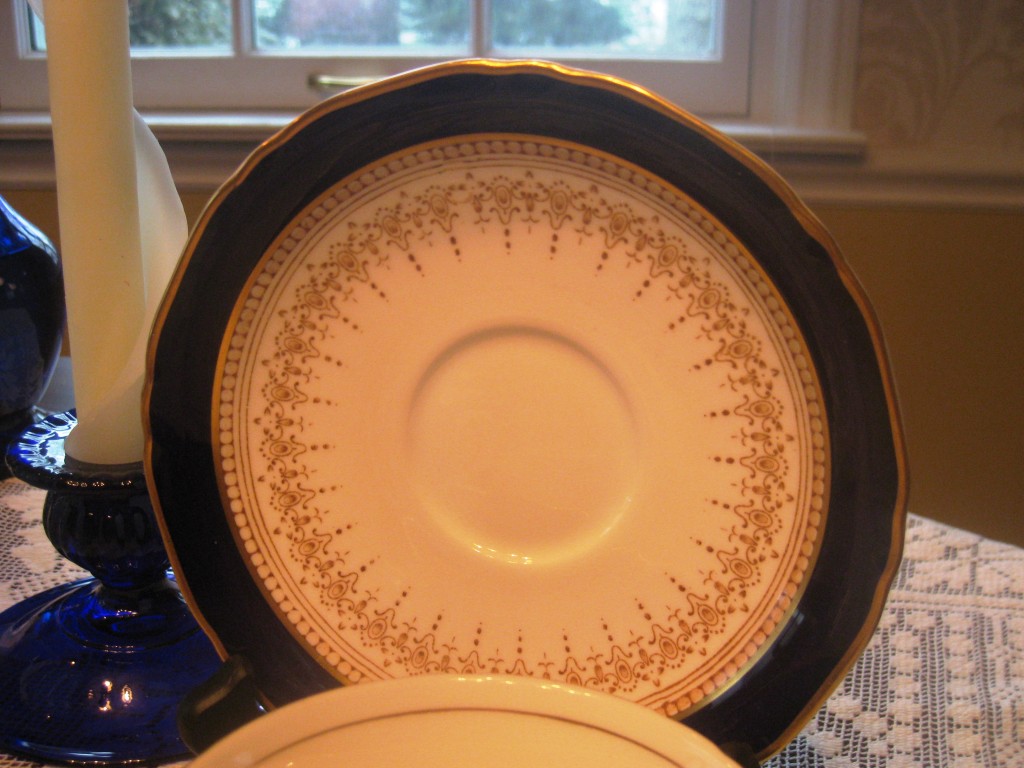 Here is some interesting background on Royal Worcestor:
In 1789, Worcester received a royal warrant, and is still producing porcelain by appointment to Her Majesty Queen Elizabeth II. By 1755 Worcester was making the best English blue and white porcelain tea wares that money could buy, as well as more expensive coloured enamel sets. It sold its porcelain through a warehouse in Aldersgate Street, London and from Samuel Bradley's shop in Worcester High Street.
Worcester played a major role in the development of the English porcelain tradition, going through several name changes over the years and merging or taking over other manufacturers. Worcester is now known as Royal Worcester Porcelain Co.
Increased tea consumption in the 1760's created a huge demand for teawares, bringing prosperity to the Worcester factory. This didn't last as competitors in staffordshire began producing inexpensive wares in large quantities.