A few months back while treasure hunting at Summit Antiques Center, I spotted this beautiful pair of Bavarian tea cups, saucers, and dessert plates. When not in use, I display them in my china cabinet. Not only are they pretty but their history is interesting too! My curiosity was piqued when I noticed the distinctive mark on the bottom of the pieces with each item assigned a unique identification number. Here is what my research revealed:
Most pieces of German porcelain possess a manufacturer's mark, which can be located on the underside of the dish. This mark is usually unique to the town in Germany and specific porcelain factory where the piece was first fired and painted. Many of these factories ceased production during the tumultuous years spanning World Wars I and II and were often destroyed during that time which is why these pieces are such a special find!
During 1867 Ludwig Lindner founded the first porcelain factory in the town of Mitterteich. The facility was later torn down during a modernization process and a new factory hall was built at the same location and dubbed 'Fabrik A'; the name stuck until the factory closed in 2006.  According to Porcelain Marks & More, the mark on my plates date these pieces in the 1920s. In the year 1925 the factory employed 300 people. Years later in 1988 a huge fire completely destroyed the 'Fabrik C' part of the facility which was rebuilt. But in August 2005 the small city was rocked by the news that the company had to file for bankruptcy. For the 360 workers (70 percent of these female), it came as a shock. The small hope of an investor being able to save the company was destroyed by the local banks, who did not want to support the Mitterteich facility any longer. On March 1st 2006 the doors leading to the factory closed for the last time.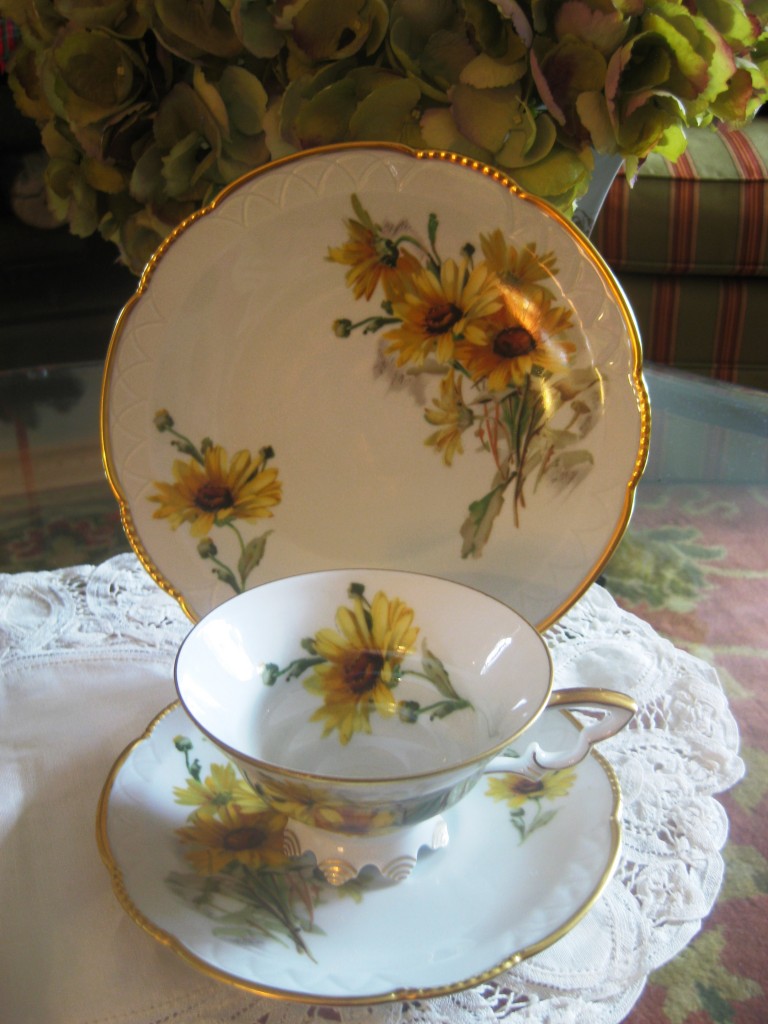 Hosting a tea party?  Check out an effortless tea cake recipe at https://www.reddoortabledecor.com/2011/12/31/tea-party-quick-tea-cakes/