I absolutely love candles and am embarrassed to admit that I have drawers full of them. Candles can be so calming and brighten your mood-they are just elegant. Whether you want to enhance a special occasion or give your dinner table that romantic glow, the warm flicker of a candle flame can transform the most simple tablescape into a lovely enchanted setting.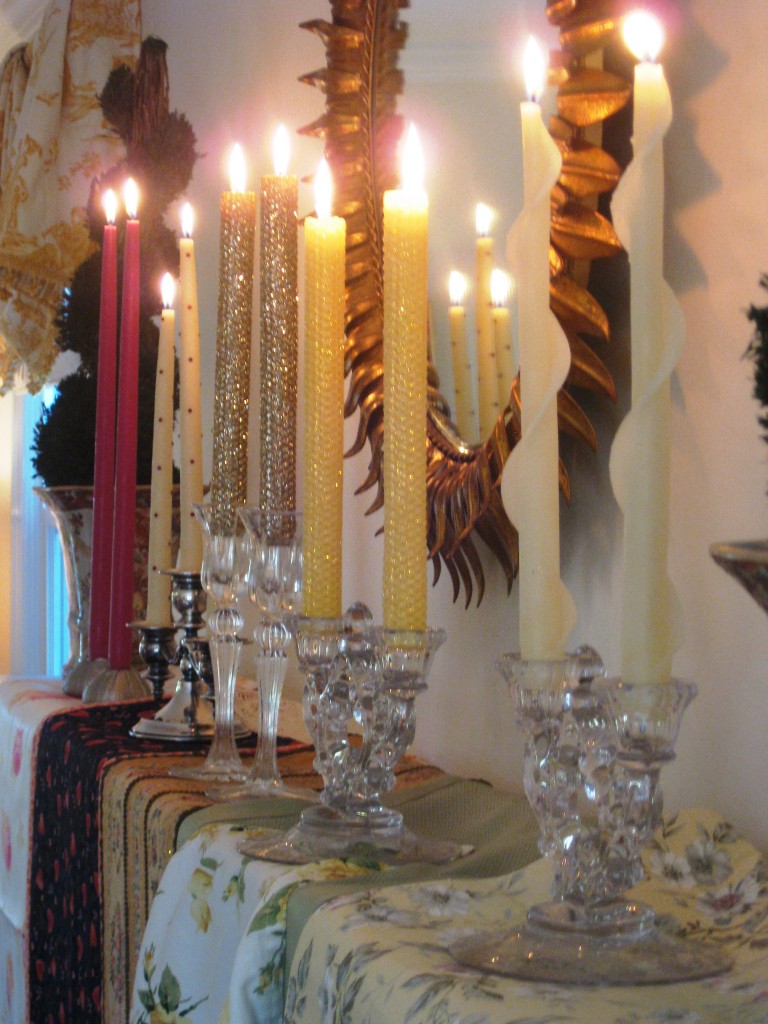 I am sharing with you four of my favorite brands of candles: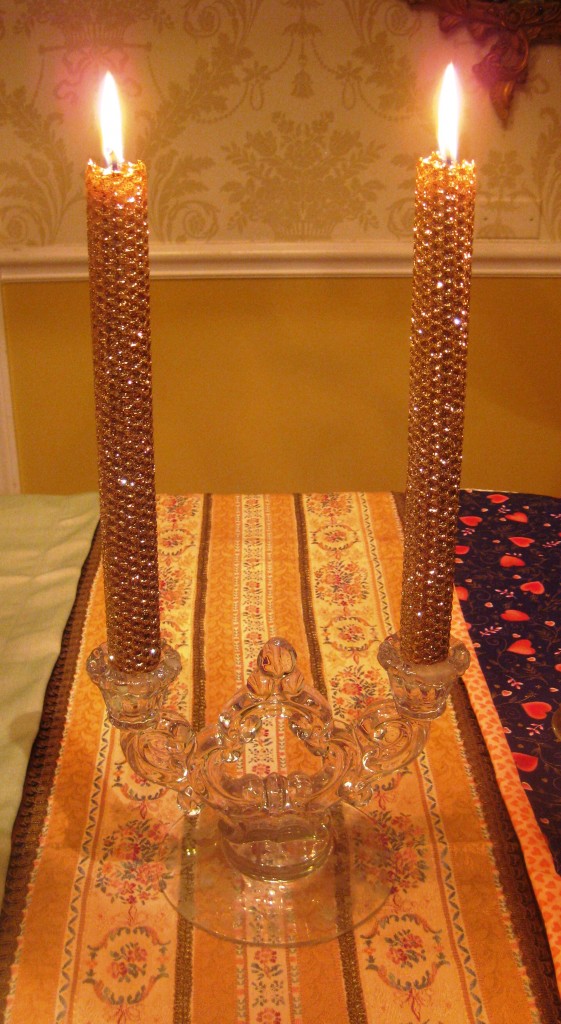 Oak Forest Design, Sonoma, California produces premium handmade glittering beeswax candles from natural, 100 percent pure beeswax. These elegant seasonal candles come in 32 Classic and 15 Metallic colors from pastels, to rich Fall Tones, and festive Holiday classics. These candles are hand-rolled by local artisans. I often find this brand at The Garden Cottage and Cachet.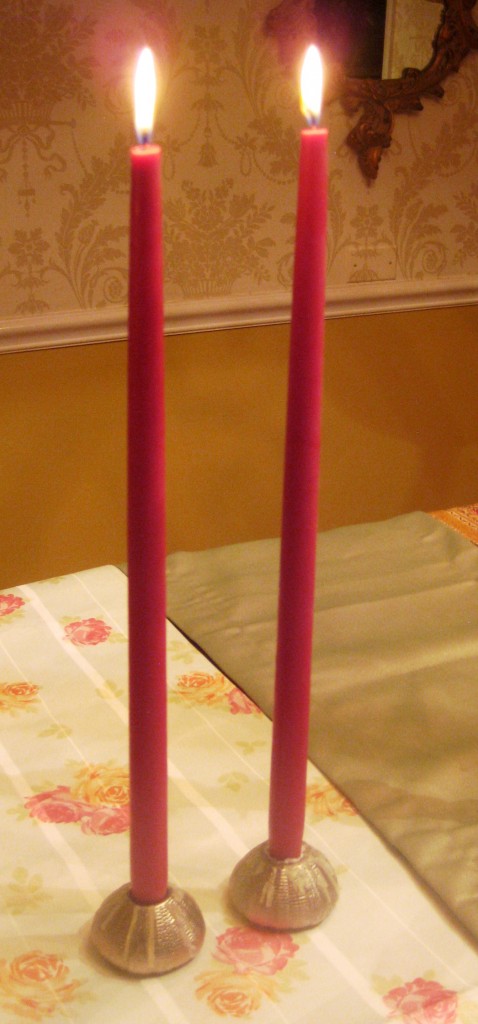 Creative Candles, Kansas City, MO has been in business for nearly 50 years-their tapers have graced the tables at the White House, Lincoln Center, and The Waldorf Astoria. Their 39-inch tapers are among the tallest in the world. They have a selection of over 44 colors. The Depot carries a nice selection of this brand.
Knorr Beeswax Candle Factory based in Del Mar, California, has been producing quality candles for over 75 years. These are pure 100% beeswax candles. Such local shops as Home Sweet Home and Cachet carry this line.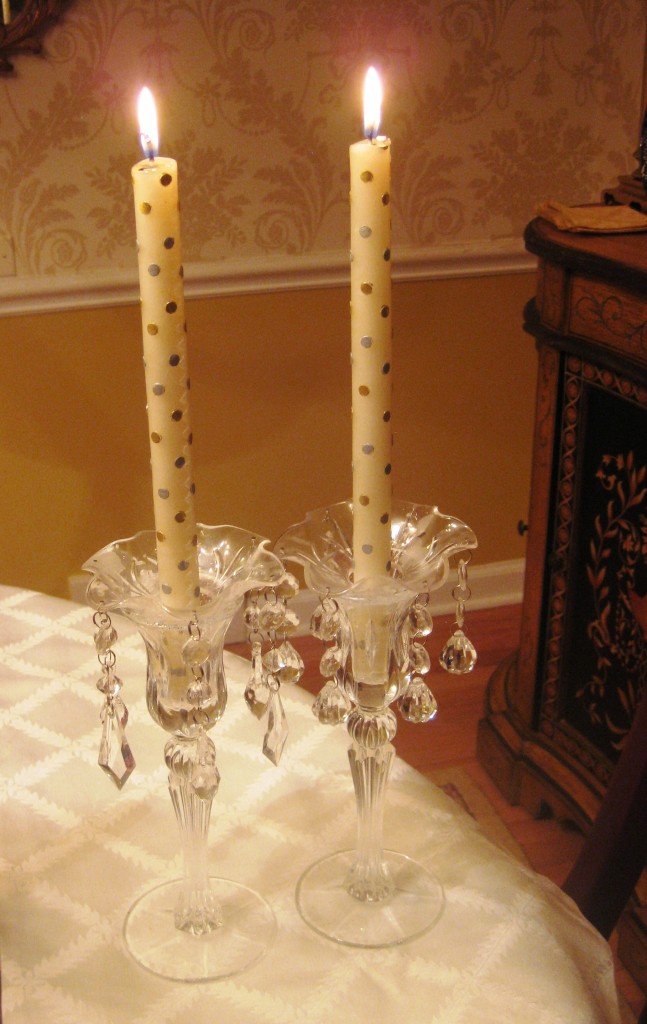 Et al Designs: based in Oakland, California, blend traditional hand-rolled beeswax and hand-carved wax techniques with modern motifs and materials. These distinctive candles are adorned with inlaid semi-precious stones, intricate cutouts and appliqués, or sculpted and carved using innovative wax working methods. Local shops such as Seasons and Meli Melo carry this brand.
Better to light one candle than to curse the darkness
–Ancient Chinese proverb