If you love transferware, then you will appreciate this set of vintage blue and white demitasse cups and saucers perfect for serving espresso. This set was made by Warwick China in Wheeling, West Virginia. The pattern is "WAR39" dating back to 1936.
This pretty pattern features delicate blue florals sprouting out of classical grecian urns.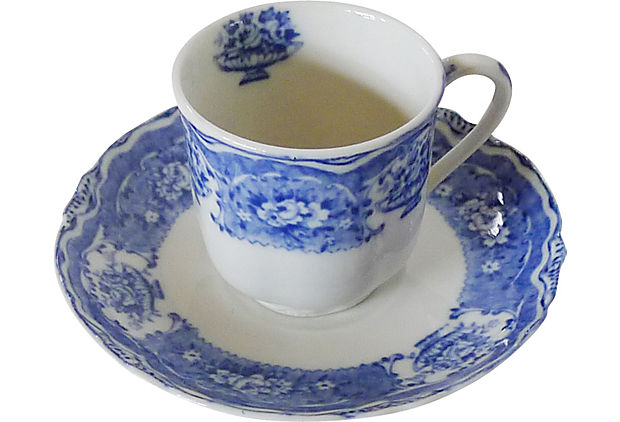 Warwick China was founded in 1887 and sadly, closed its doors in 1951. Warwick manufactured restaurant ware for the railroads including the Erie, Pennsylvania, and Baltimore and Ohio Railroads among other clients.
Much of the history about the company was lost in a flood in 1936, and the remaining records were burned in a fire when Marx Manufacturing Co. took over the plant.
Fun Fact: According to the Guinness Book of World Records, Ipswich City (Australia) Council's Mayor's collection of 650 sets of demitasse cups (1500 individual cups) is the biggest collection in the world.