The inspiration for this week's tablescape is this antique silver plate footed salver. I picked it up at the Chez Chic antique boutique at the Glynallyn Mansion Tour  in Morris Township, NJ (opened to the public until Thursday, May 31st) http://mansioninmay.org/Mansion-in-May/Introducing-Glynallyn.aspx. Chez Chic is and antique dealer that can also be found at Summit Antiques Center.
Fun Fact: In a royal household the fear of poisoning led to the custom of tasting the food or drink-presented on a salver-before it was served to the master and his guests; this was known as the assay of meat and drink. Salvar is to preserve from risk, from the Latin salvare, to save. The term salva was also applied to the dish or tray on which the food or drink was presented after the tasting process.
Being that mine is not a noble household, I happily use my salver to simply hold stemware or in this case as the foundation for an elegant centerpiece with a silver candelabra (from French Bleu Vintage).
The tablerunner is Laura Ashley from One Kings Lane.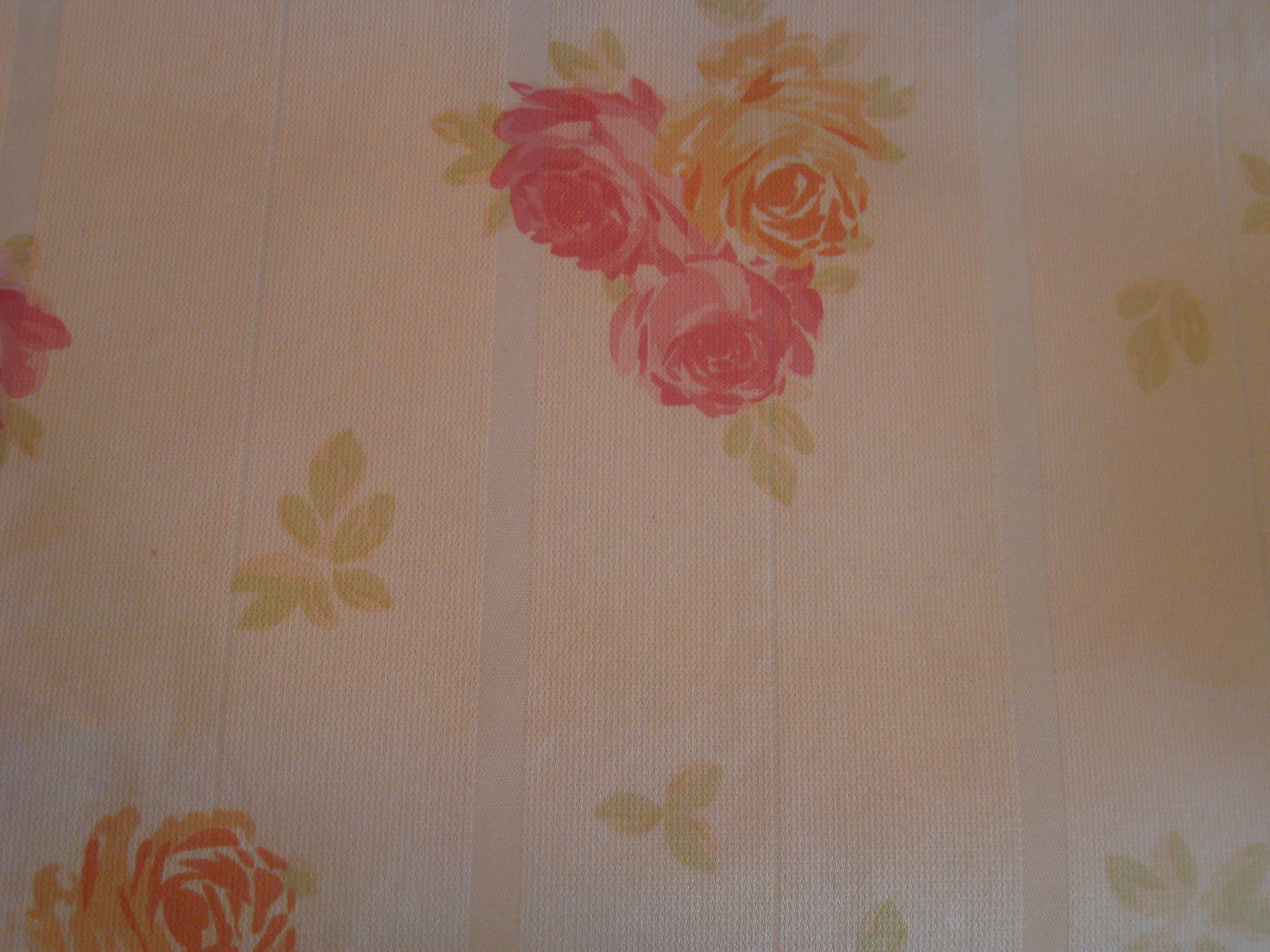 These pale yellow placemats and dinner napkins are made of linen and hand embroidered. They are antique linens made in Madiera, Portugal. The silver napkin rings are Reed & Barton and were a gift from my mother and father-in-law. The sterling silver is Wallace Windsor Rose (1942) and belonged to my husband's grandmother. This is my wedding china, Lenox Opal Innocence which is so simple and goes well with anything. I layered the plates on top of silver chargers with ruffle border.
This line of Lenox dinnerware is accented by a platinum rim and a delicate flourish of vine-like, white-on-white imprints with raised, iridescent enamel dots. You can find it at Macy's.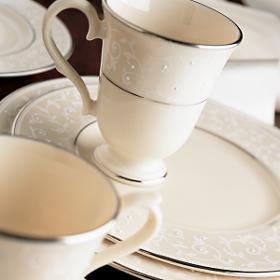 These champagne flutes are Waterford- Allegra pattern. And I found these etched wine glasses at Summit Antiques Center.