I started taking out a mix of old and new plates with soft pink patterns in preparation for my Valentine's Day tablescape.
I love these shabby chic vintage Limoges plates with delicate rosebuds around the border and in the center. Each plate is double stamped "Limoges France" and "Coronet Limoges". George Borgfeldt, a New York importer with a porcelain decorating studio in Paris, France, used the Coronet mark c.1906-1920. The star is a whiteware mark from the Coiffe Factory in Limoges, France, who used it after 1914. (Source: Collector's Encyclopedia of Limoges Porcelain, Third Edition, by Gaston, pages 71, 89, 90).

I found this beautiful small platter from Austria a few years back at Grand Bazaar Antiques. I love the gold detail on the handles as well as the rose pattern on the border. The plate is marked M. Z. Austria, Moritz Zdekauer, Altrohlau, Bohemia. This mark was used c.1884-1909 (Source:Pages 56, 62, and 373 of Rontgen's and page 16 of Directory of European Porcelain).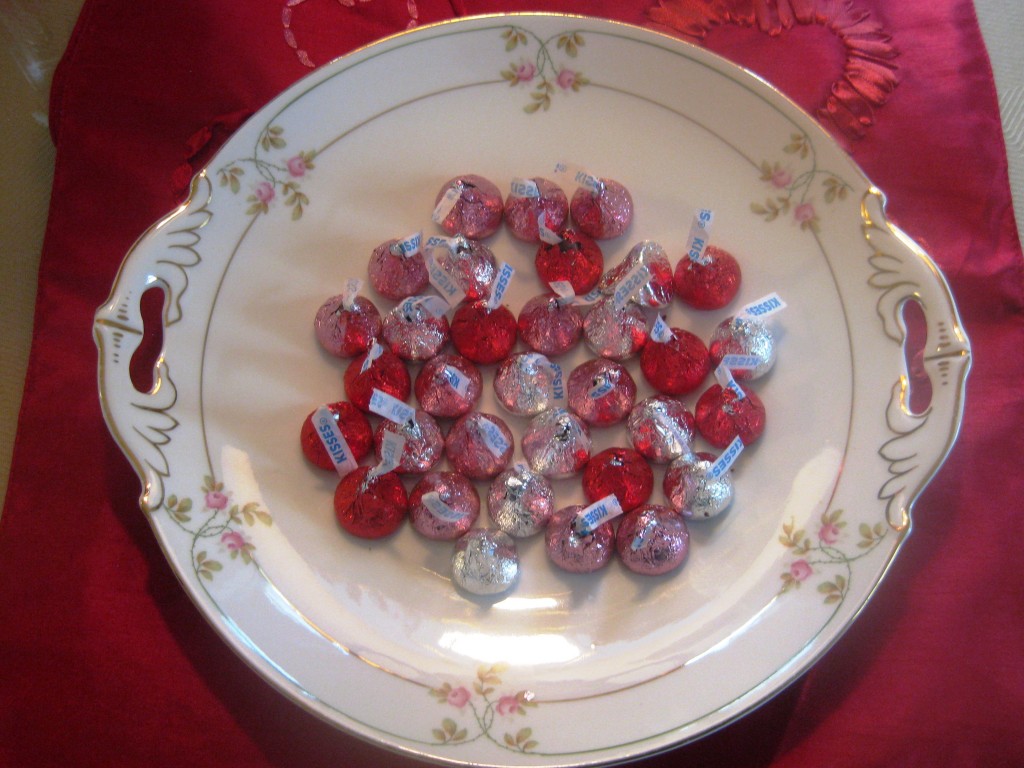 These pretty Royal Doulton Valentine's Day collector plates feature romantic scenes and each plate has a poem on the back "My Valentine".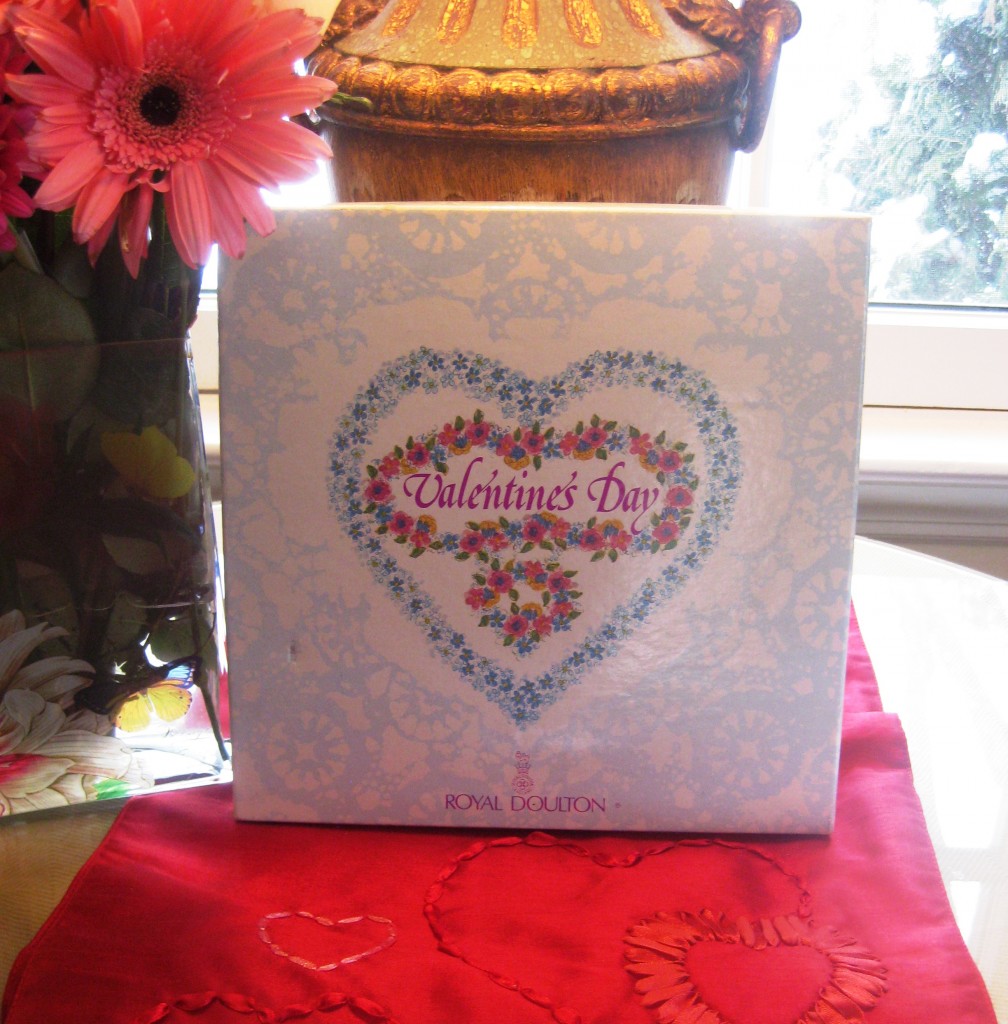 I spotted these cute "Sweetheart" plates at Crate & Barrel while Christmas shopping and grabbed them. Rows of joined hearts are handpainted in pink and red. I like matching contemporary plates with my vintage china. The color scheme in these plates will help tie together the red and pink in my Valentine's Day table setting. You can order these plates online at Crate & Barrel.