Many thanks to my friend, Mrs. Linda Gioffre, for this lovely gift of limoges. I look forward to treasure hunting with her and my mother-in-law in Cape May this summer.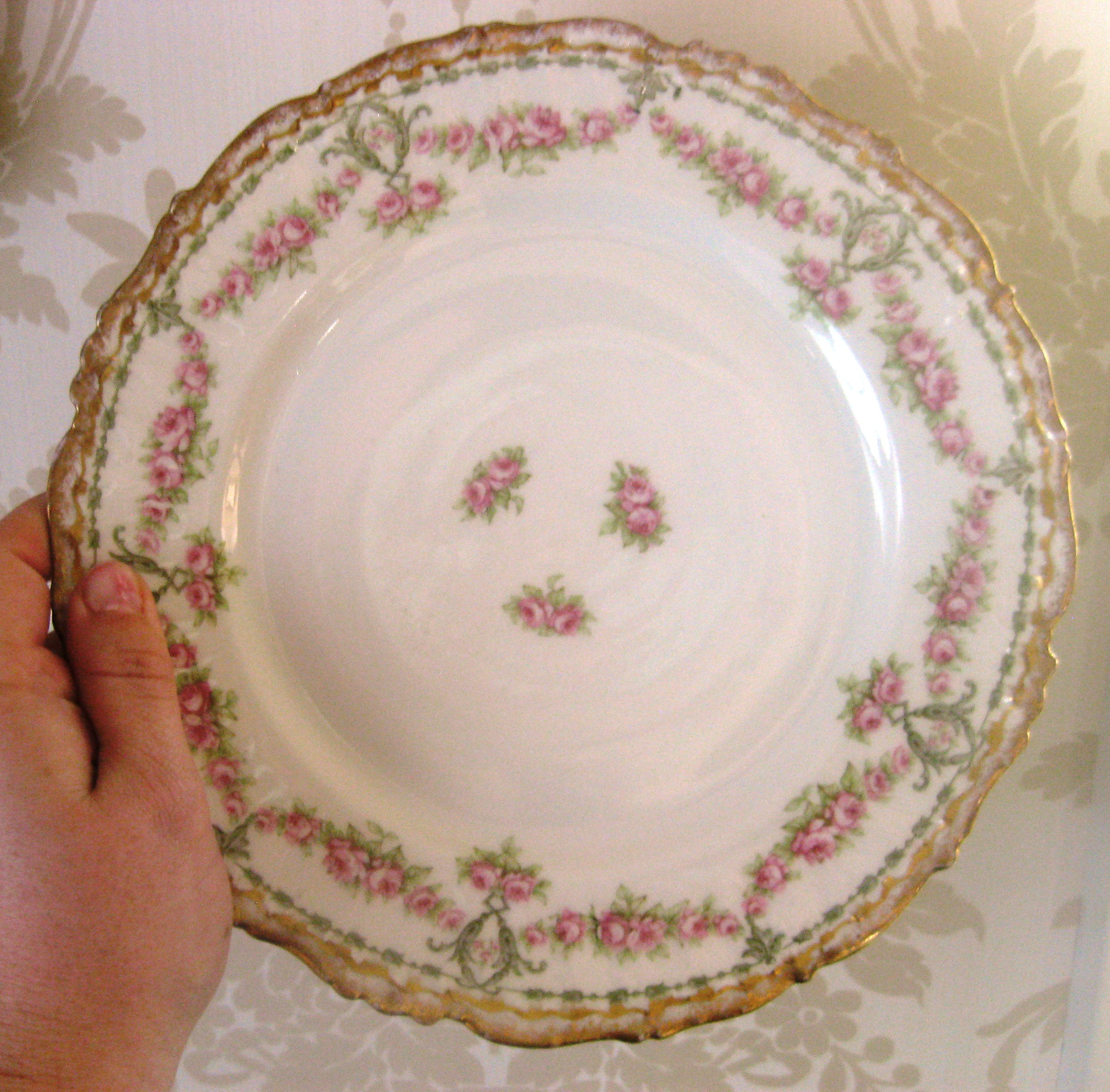 These vintage plates feature a timeless pattern of pink rose garland with a gold scalloped rim. She complemented the plates with this delicate sugar and creamer set with a coordinating floral pattern. I can't wait to mix and match them with other pink Limoges porcelain in my growing collection.
The marks on the underside of the plates identify them as a Bawo & Dotter design. In 1892, a New York company called Bawo and Dotter started a porcelain manufacturing factory. This factory was known as Elite Works and located in Limoges, France.  They imported fine porcelain from Limoges France to decorate and sell in the US . Depending on the time frame, Elite Works used marks in either green or red. From 1900 until 1914, Limoges porcelain marks were in red while the marks were in green from 1920 until 1932.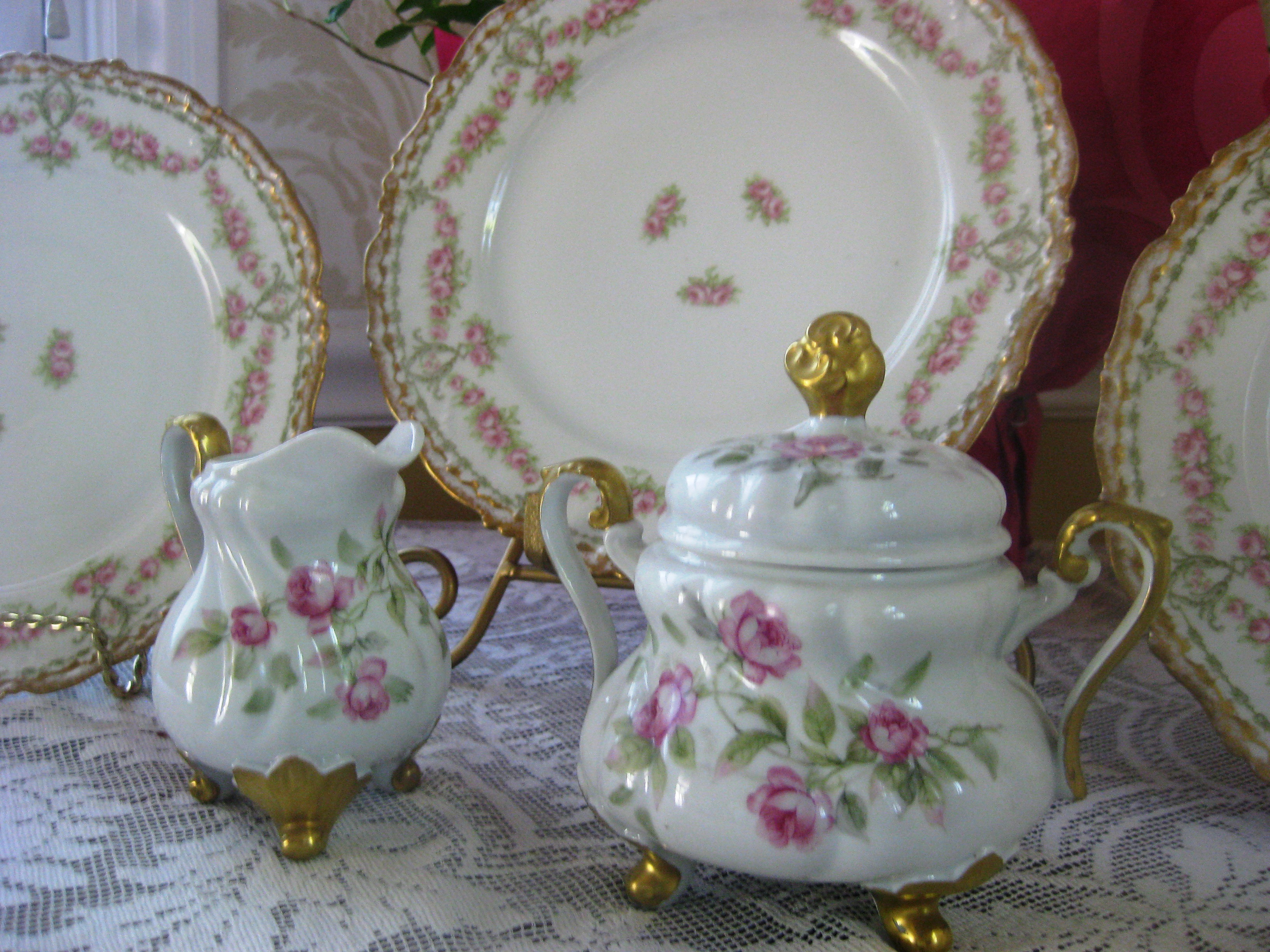 I received this beautiful dish as a hostess gift from another dear friend, Mrs. Margaret Masiero. She found it at the Chester Antique Mall http://www.chesterantiquemall.com/. I love this sweet pink floral pattern and gold accents.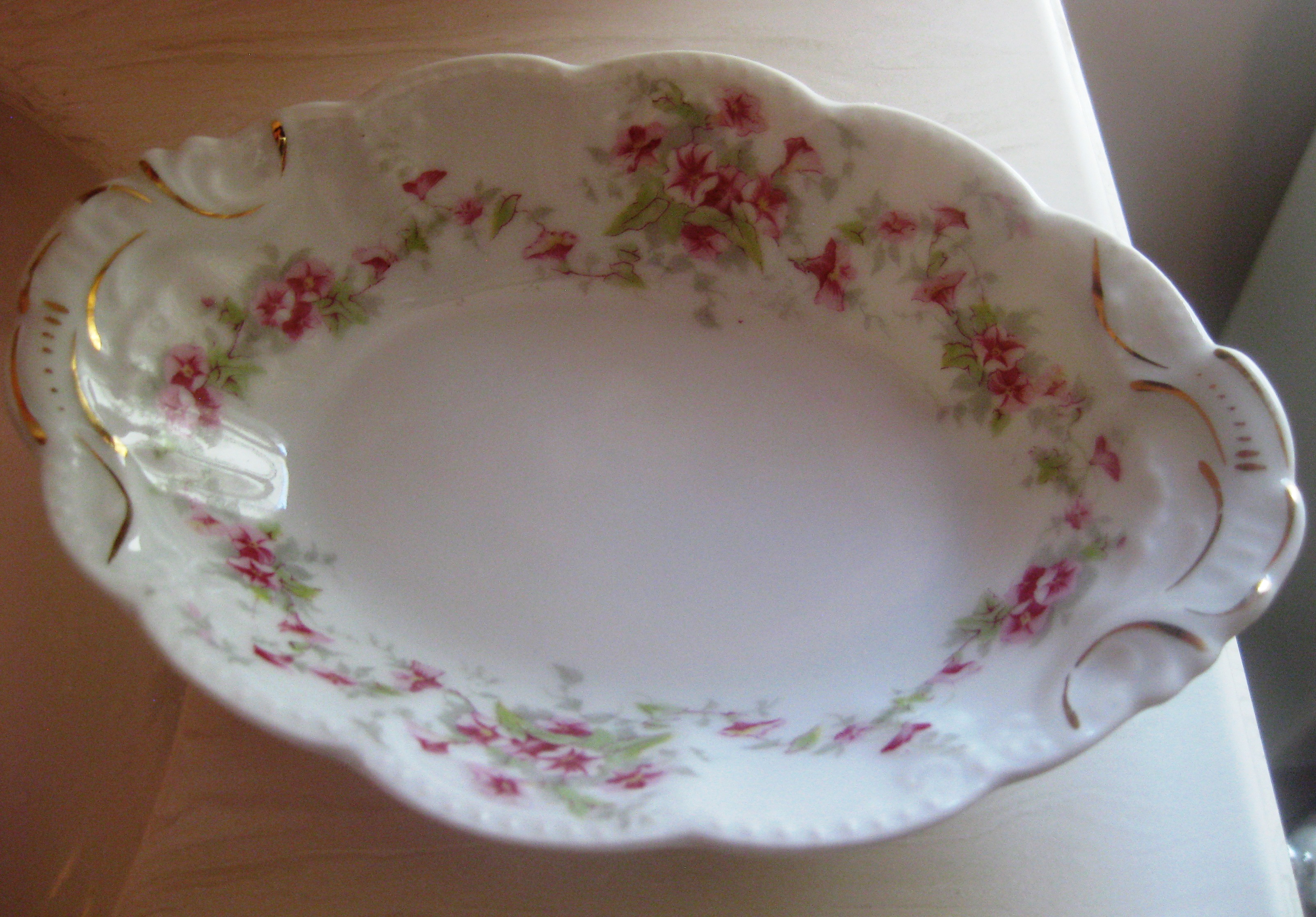 The decorator's mark underneath reads "Bassett/Limoges/Austria". George Bassett was a New York company with factories in Limoges and in Austria. From the late 1880s until World War I, they imported into the US, mostly table china and floral transfer decoration.
I use it as a soap dish to hold guest soaps.