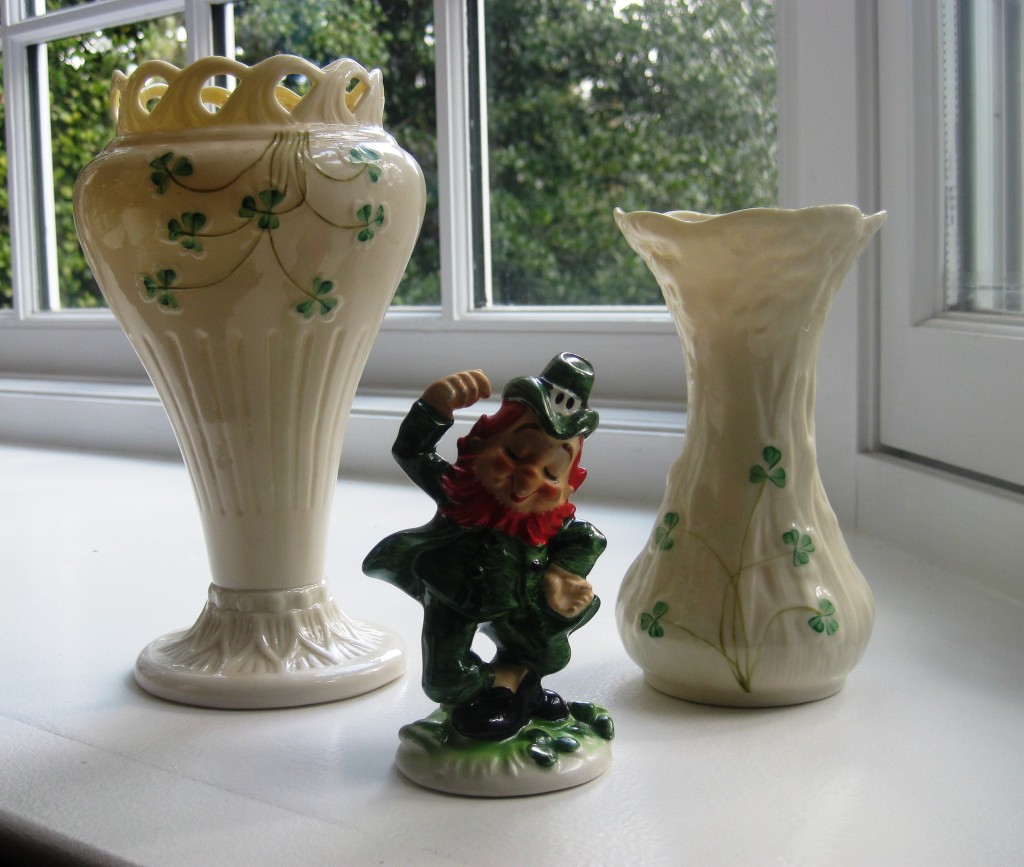 March is here! And that means St. Patrick's Day is around the corner so I would like to dedicate this post to some treasures from Belleek. I found the smaller one at Think Twice Consignment and the other at Summit Antiques Center.
The official Belleek website is a great resource and helps you date your pieces with ease. The mark on my pieces matches the Third Green of Sixth Mark dating them c1965.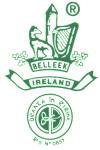 The website provides the following history of Belleek Porcelain:
In 1849 John Caldwell Bloomfield inherited the Castlecaldwell estate, which encompassed the village of Belleek, from his father. Mindful of the plight of his tenants in the aftermath of the potato famine he sought to provide some form of worthwhile employment. An amateur mineralogist, he ordered a geological survey of his land. To his delight it revealed the necessary raw materials to make Pottery – feldspar, kaolin, flint, clay and shale. The village of Belleek, whose name in Gaelic, beal leice, translates to 'Flagstone Ford' was a natural choice to locate the business especially the part of the village known as Rose Isle. This small isle provided the best opportunity to leash the yet untamed power of the River Erne – power to drive a mill wheel strong enough to grind components into Slip, the term applied to liquid potters clay. Bloomfield acquired partners in the venture, Robert Williams Armstrong an architect from London with an abiding interest in ceramics, and David Mc Birney, a wealthy Dublin merchant. Next he pulled strings, lobbied and practically paved the way single handedly for the Railway Service to come to Belleek. By rail, coal could be brought in to fire the Kilns and the finished Belleek product could be sent to market with ease.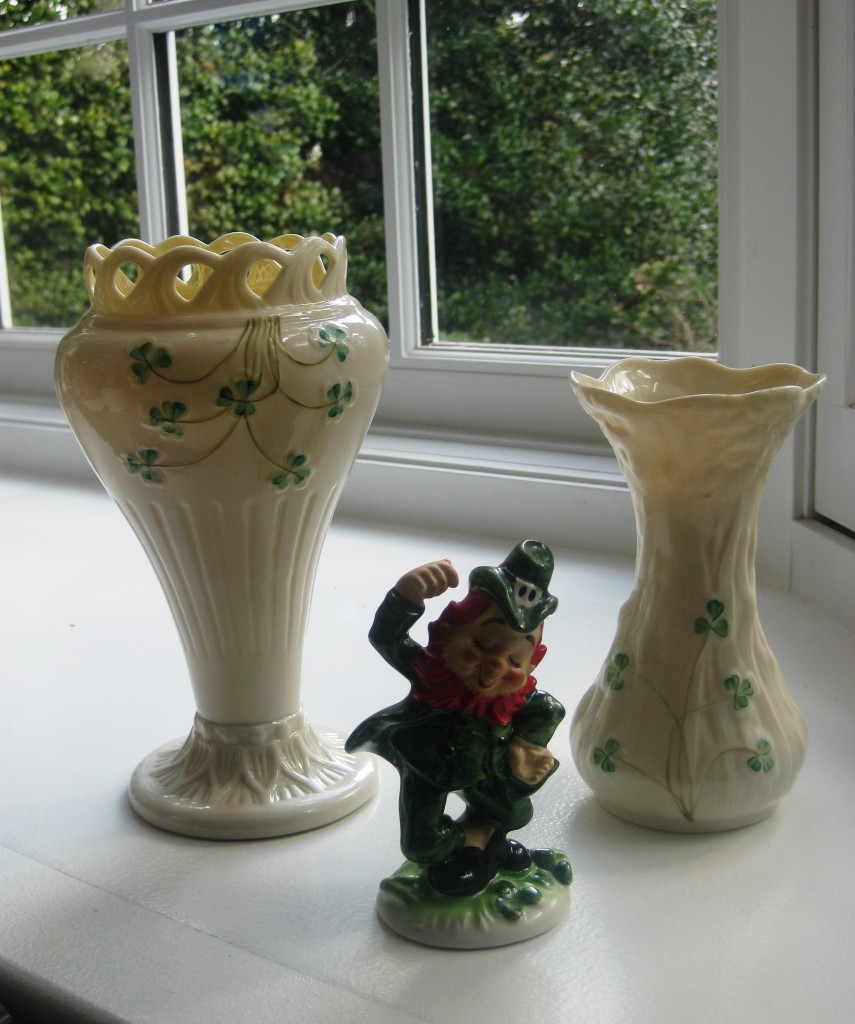 I leave with you this Irish Blessing which always makes me smile:
May you always have walls for the winds,

A roof for the rain,

Tea beside the fire,

Laughter to cheer you,

Those you love near you,

And all your heart might desire!