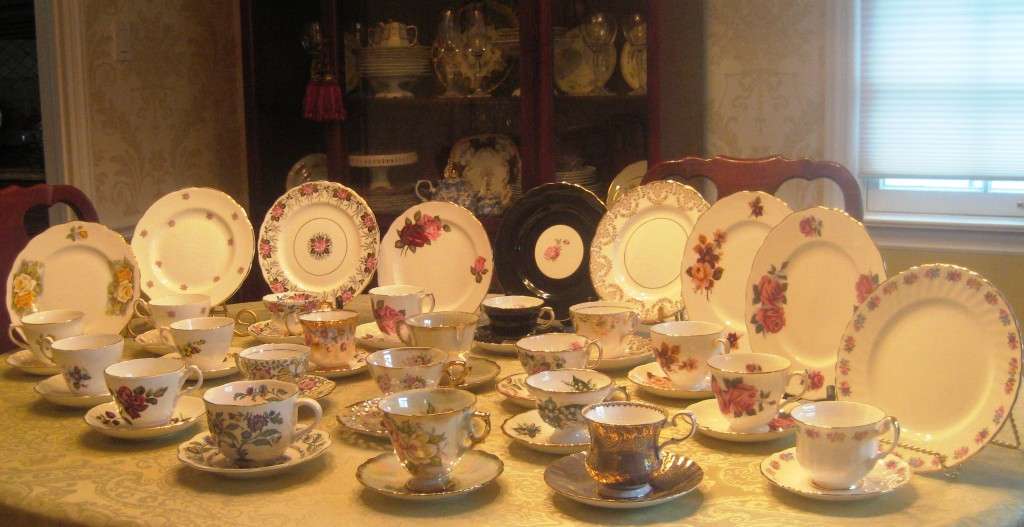 I am so excited about this special find! My mother just shared with me this beautiful collection of fine english bone china tea cups and saucers that belonged to my grandmother. I have had so much fun researching the china marks. Now I can host a tea party for the whole neighborhood. (Thanks, Mom!)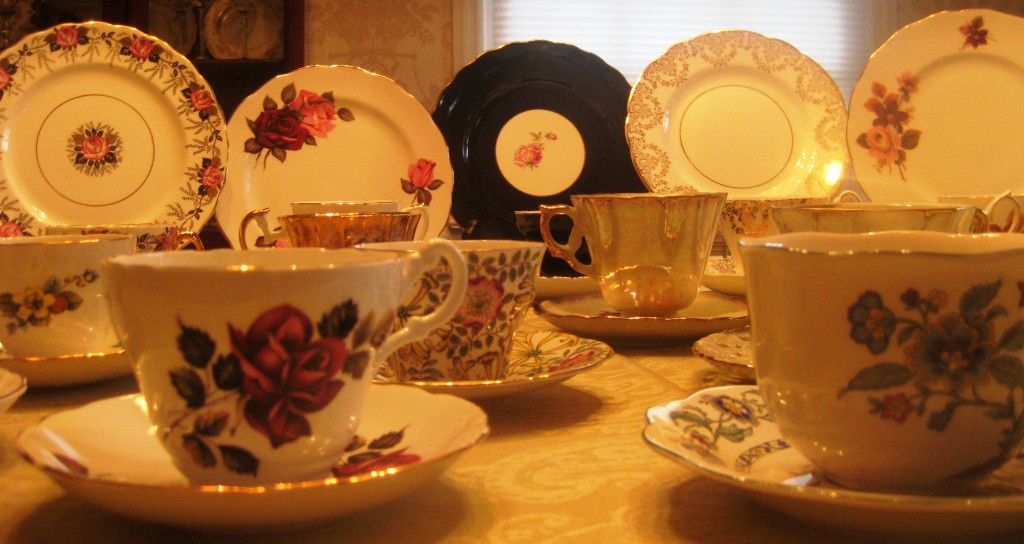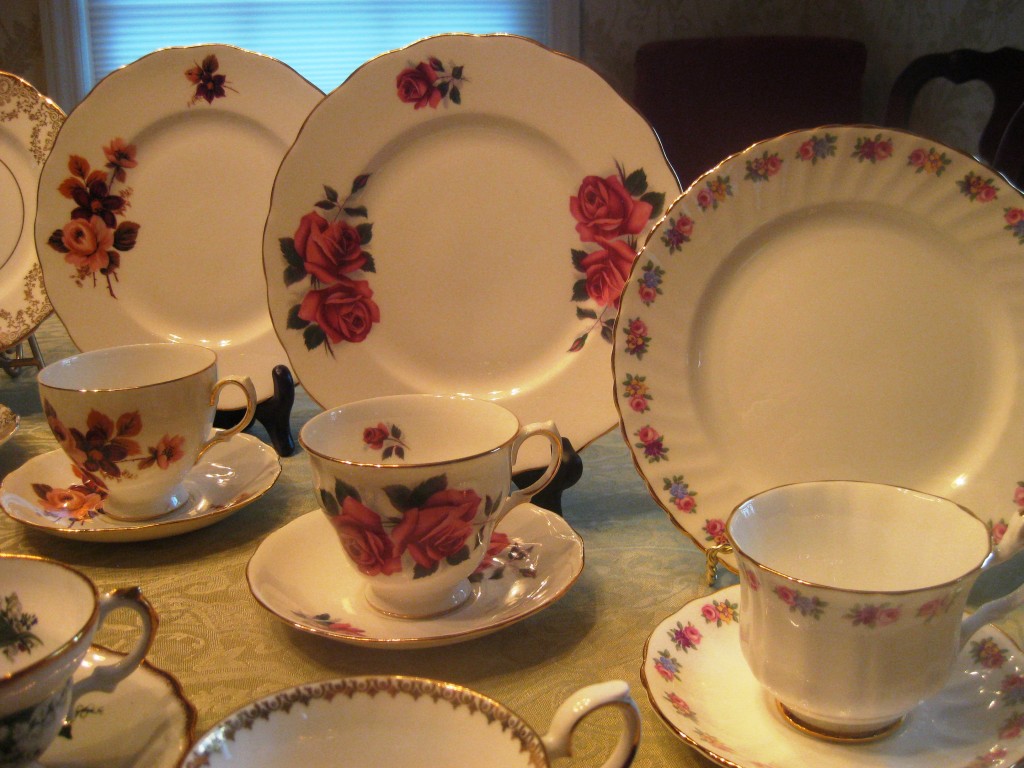 This vintage collection is from a variety of English bone china manufacturers, such as: Royal Vale, Gainsborough, Rosina, Royal Albert, and Regency. Here is what I found:
Royal Vale: part of the Ridgeway Group of potteries known as Ridgeway Potteries Ltd. This group was in operation from 1955 -1964 and was acquired by Royal Doulton in 1972.
Gainsborough fine china: a small maker who never reached the heights of Royal Albert or Aynsley. They were listed in 1955 as one of the nine makers amalgamated into the Pearsons group under the name of 'The Ridgway Potteries Group'. They must have been based in Longton, Stoke-on-Trent, Staffordshire because their listing reads as follows:- "Gainsborough Works of Longton"
Rosina was manufactured by the Rosina China Co. Ltd. Queen's Pottery, Longton Staffordshire Potteries from 1941 onwards.

Royal Albert was first founded in 1894 by Thomas Clark Wild and manufactured in T.C. Wild & Sons Limited, Crown China Works, Staffordshire, England. The first backstamp used the initials T.C.W. and was used until about 1905 when the backstamp with the Royal Albert name began to be used. In 1960 the company changed hands to the Pearson Group which also merged Royal Doulton brands under their manufacture.
Regency China Ltd is a little maker founded in 1953, situated very near to the famous Sutherland works of Hudson & Middleton works in Sutherland Road, Longton, Stoke-on-Trent, Staffordshire.