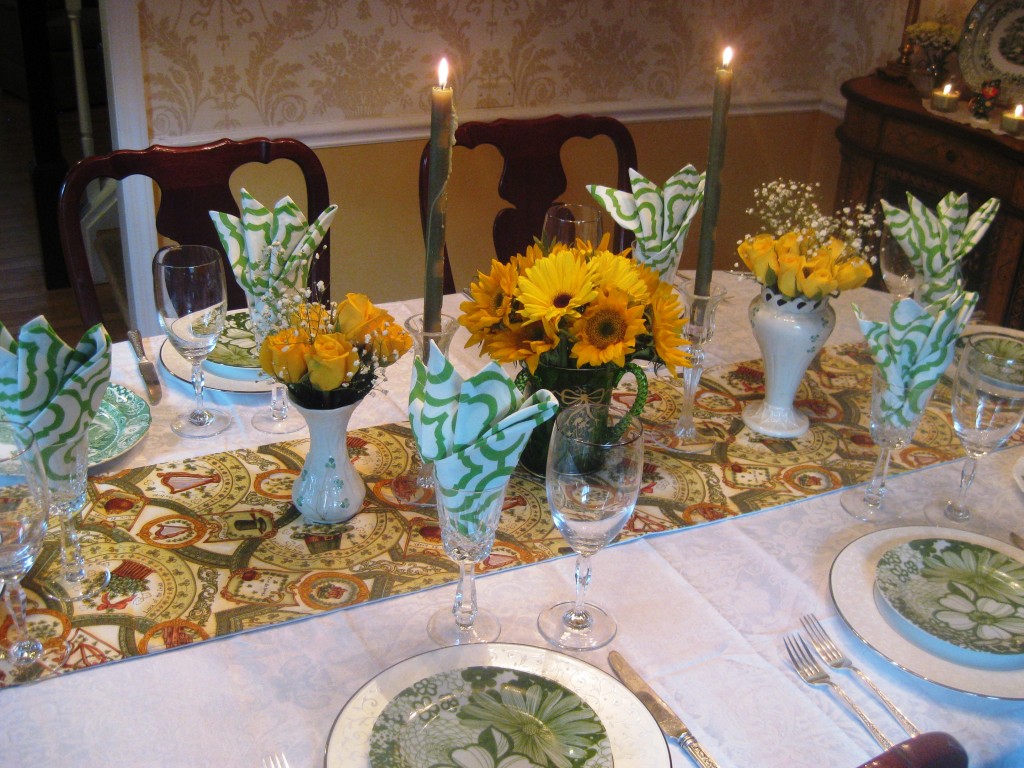 This St. Patrick's Day tablescape began with this whimsical themed runner I found at one of my favorite local shops, Cachet.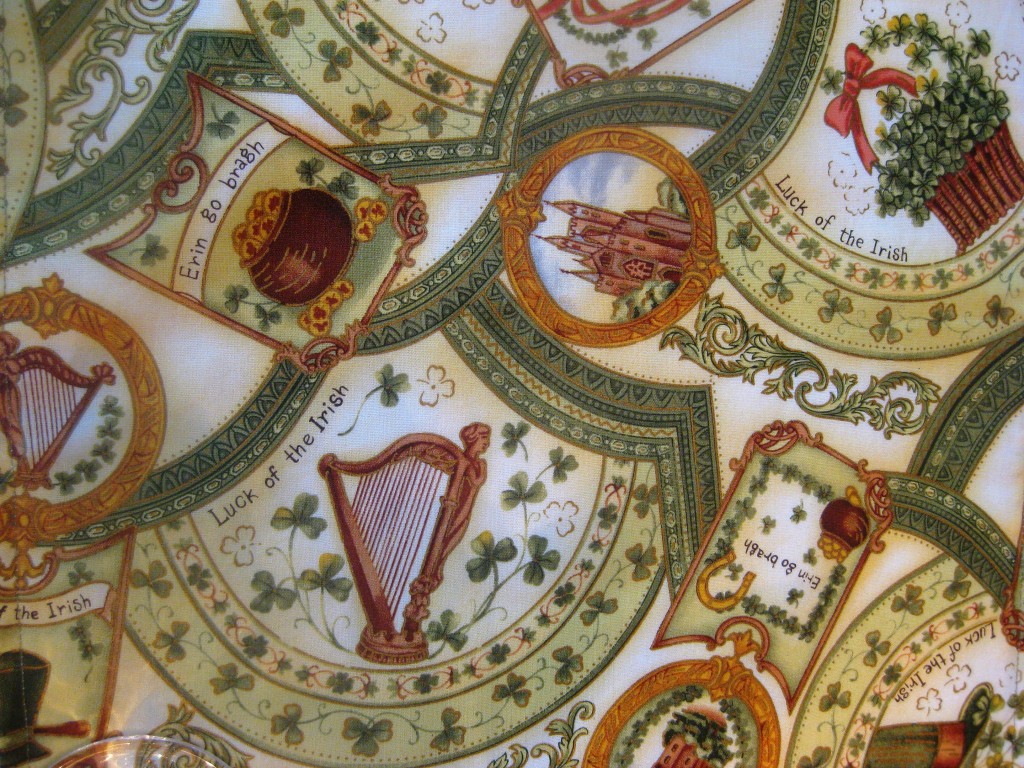 The white brocade tablecloth is Ralph Lauren (Home Goods). I chose these green and white geometric patterned napkins from Seasons and placed them in waterford crystal stemware in the "four feathers" napkin fold (see instructions below).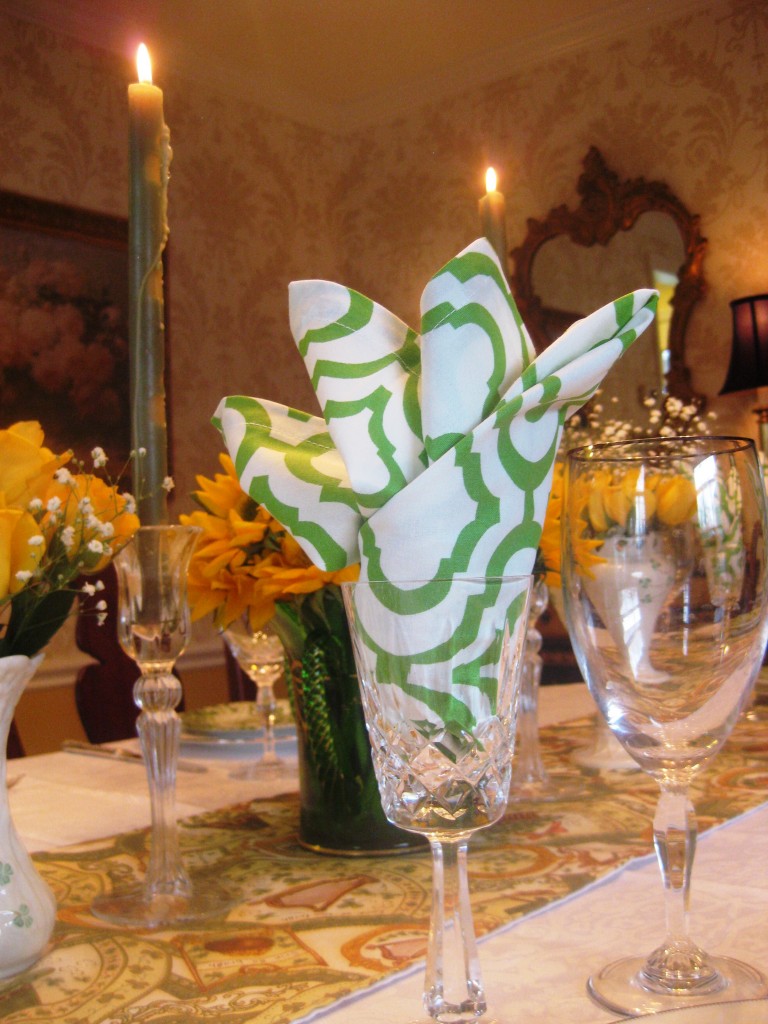 For the centerpiece, I chose this green vase from Grand Bazaar Antiques flanked by two Beleek vases from Summit Antiques Center filled with fresh yellow flowers. The Waterford candlestick holders are holding shamrock candles by et al from Cachet.
For the place setting, I layered green floral print plates by CC&T, Mystic Garden pattern from One King's Lane over Lenox Opal Innocence dinner plates.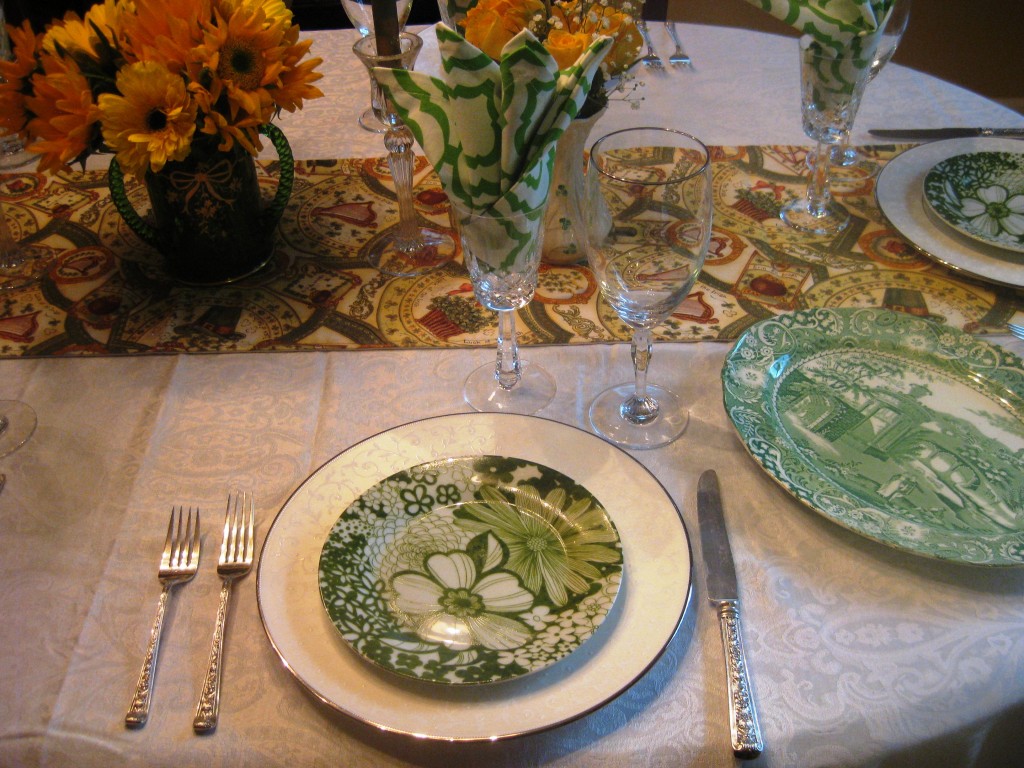 This serving platter is W.R. Midwinter "Landscape" and dates back to 1923.
On my console is a little leprachaun figurinein front of this wonderful transferware piece,"Grecian" pattern, circa 1891 – 1910, stamped with the mark "Grecian – W. R. Ridgways – England".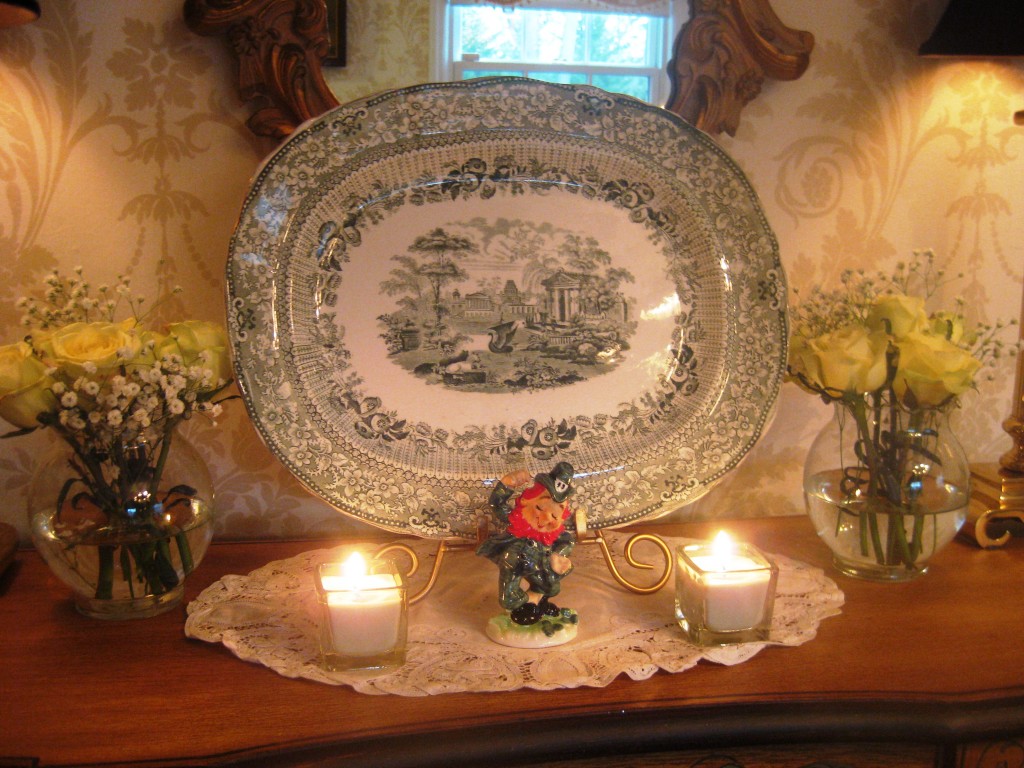 Four Feathers Napkin Fold:
Fold a large, square napkin in half diagonally to form a triangle.
Position the napkin so that the folded edge is at the bottom.
Bring the right corner over and across the far edge of the left side so that the point is going beyond the left corner.
Repear step 3 twice more so that there are four poitns on the left side of the napkin.
Fold the remaining top point under the napkin so that the "feathers" face front.
Position the napkin in a glass.